Round Rock Towing Services
Eagle Towing provides fast, reliable and friendly towing services in Round Rock, Austin, Hutto, Georgetown and the surrounding areas.  Whether you are a vehicle owner who has car trouble, or you are a property owner who needs to remove unauthorized vehicles from your property, we can provide you with towing and recovery services that meet your needs.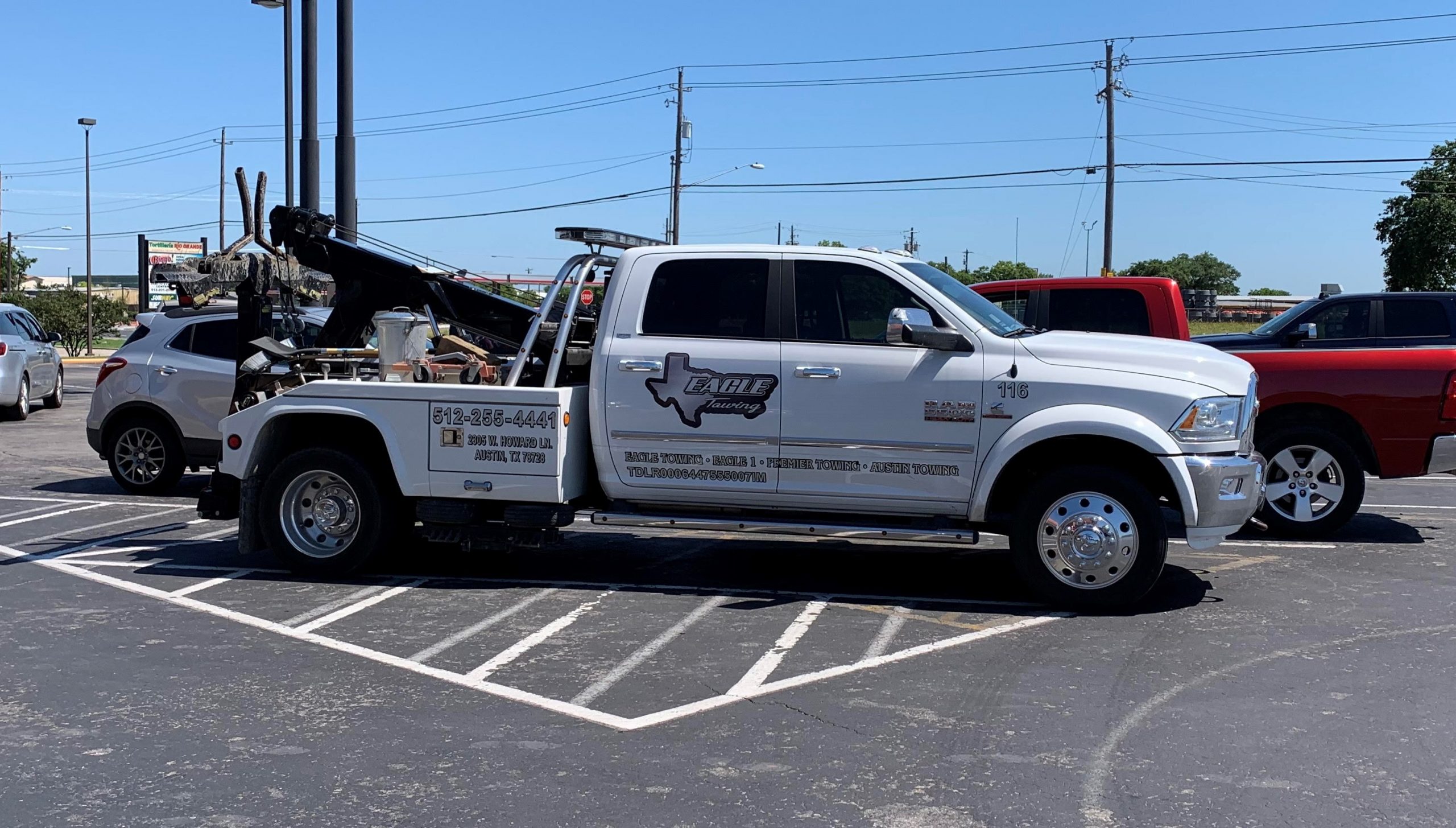 We have a fleet of state of the art equipment that has the capacity to tow a diverse array of vehicles including automobiles, motorcycles, trucks, vans, SUVS, motor-homes, trailers, heavy equipment, boats, and much more.  Some of the services we offer include, but are not limited to:
Roadside assistance- There's nothing worse than being stranded on the side of the road with no help!  At Eagle Towing, we want to make sure that help is only a phone call away.  We offer the following roadside assistance services:
Commercial towing services- As a property owner or business owner, you want to ensure that your privacy is being protected at all times. While most people who park on your property mean no harm, it can be frustrating for you and your customers to park in places far away from your establishment.   These commercial services include the following;
Parking Permit Systems
Property Signage
Private Property Impounds
Vehicle Purchases (up to $ 300)
We also offer the following towing services:
Boat/Marine towing
Recreational Vehicle  towing
Vehicle entry
Call us today and discover how we can help you with all of your towing needs!
Whether you need roadside assistance, heavy duty towing, commercial services, or recovery services, you can be assured that our professional staff at Eagle Towing can provide you with fast, reliable and friendly service.  Whether it's 2am on a Sunday or 11pm on a Friday, you can rest assured that we will be available 24/7 to provide you with the support and towing service you need to give you a peace of mind.
Call us today at 512-255-4441 or 512-869-1900 and discover why many Round Rock residents choose Eagle Towing as their towing company!